Every time I go to the grocery store I am amazed by the increasing rise in food prices.  And, don't even get me started on how much it costs to see a movie in the theater. Inflation plays a huge part in all of our lives. Adverse weather that affects crops can boost the prices of the food we put on the table. Higher movie budgets force theaters to start charging more for admission. Every price is affected by some other outside factor.
Lucky for us, there is a mobile app that is designed to help combat the high prices. It's called Ibotta. I have been using Ibotta for over a year now and received well over $100 back on the groceries that I normally buy.
Ibotta Stores
Before we go into more detail about what it is and how to use Ibotta, I think it's important to know what stores accept it. The list is long and I know there is a store for everyone. The list below is current as of January 28, 2014.
7-Eleven
Acme Fresh Market
AMC Box Office
Babies R Us
Best Buy
Bi-Lo
Boyer's
Buehler's
Chili's
City Market
Costco
Country Mart
CVS
Dillon's
Dollar General
Dominick's
Duane Reade
Edwards Box Office
Family Dollar
Farm Fresh
Food Lion
Food4Less
Foods Co
Fred Meyer
Fry's
Gerbes
Giant Eagle
H-E-B
Hannaford
Harris Tetter
Home Depot
Homeland
Hy-Vee
Ingles
Jay C
King Soopers
Kroger
Lowe's
Martin's
Meijer
Military Commisary
Owen's
Oathmark
Pavilions
Pay Less
Petco
PetSmart
Pick 'N Save
Piggly Wiggly Midwest
Price Chopper
Publix
Qdoba
QFC
Ralphs
Randalls
Reasor's
Redner's Markets
Regal Box Office
Remke Markets
Ridley's
Rio Ranch
Rite Aid
Ruler Foods
Safeway
Sam's Club
Scott's
Shoppers Foods
ShopRite
Smith's
Sprouts Farmers Market
Stop & Shop
Target
Tom Thumb
Toys R Us
United Artists Box Office
Vons
Walgreens
Walmart
Wegmans
Whole Foods
WinCo Foods
Winn-Dixie
How to Use Ibotta
To get started using Ibotta you will need to download it to your mobile device through either the Apple App Store or Google Play.
Select a store and choose an offer
After you open the app up on your phone, you will need to select one of the stores that I listed above. Once you have done that, you can select an available offer. Ibotta is currently working with most of the major grocery brands. Some of them include; Glade, Barilla, Healthy Choice, PediaSure and much more.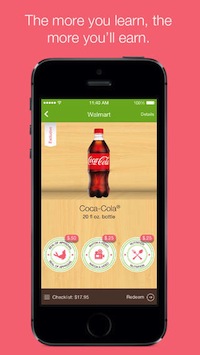 Choose a product task
Once you have chosen the product that you are looking to purchase, you will be given a list of tasks to complete. The tasks will determine how much money you will receive back. You could receive $0.25 for liking the brand on Facebook, $0.75 for answering a trivia question or $1.00 for watching a short video. Once you have completed a task, it will be added to your account Balance.
Time to go shopping
Now that you have picked out the products that you need to buy and you have completed the offers associated with them, it's time to go shopping. Head to your selected store and buy all of the items that you need.
Verify your purchases
Your shopping is complete and you are back home. Now it's time to verify the purchases that you just made. Log back into the app and Ibotta will ask for you to take a picture of the store receipt. They will then verify the purchase within 24 hours. Once it's verified you will then have access to the money associated with each offer.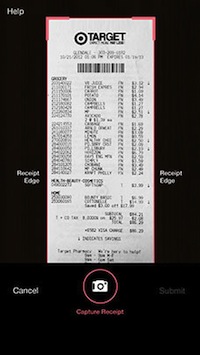 A few of the retailers are considered preferred partners. If one of these is your store then all you need to do is link up your stores loyalty card with your Ibotta account.
Get paid
Once you have verified your purchases and you have been paid it's time to cash out. Your earrings can be paid out using paypal or you can choose a gift card. Some of the gift cards available include iTunes, Redbox, Starbucks and more.
Final thought
I will look for any way possible to save money.  I see no reason that you should ever pay full price for a product. Once of the best things about Ibotta is that it can be used along with any manufacturers coupons and store coupons that you might have.
The following two tabs change content below.
Sean Bryant
Sean Bryant created OneSmartDollar.com in 2011 to help pass along his knowledge of finance and economics to others. After graduating from the University of Iowa with a degree in economics he worked as a construction superintendent before jumping into the world of finance. Sean has worked on the trade desk for a commodities brokerage firm, he was a project manager for an investment research company and was a CDO analyst at a big bank. That being said he brings a good understanding of the finance field to the One Smart Dollar community. When not working Sean and he wife are avid world travelers. He enjoys spending time with his daughter Colette and dog Charlie.
Latest posts by Sean Bryant (see all)