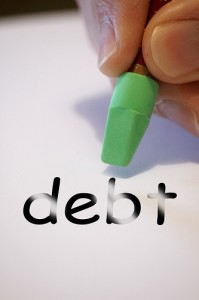 A debt validation request is a secret weapon that enables you to verify any debt you owe. This simple tool can help you clarify any outstanding debt, stall the collections process and provide you with all the information you need to determine what debt is actually your responsibility and what is not.
Debt collection agencies will attempt to collect a debt from you regardless of whether that debt is actually one you incurred or not. The best way for you to verify if the debt is yours is to use a debt validation letter.
In order to clean up your credit and any past due accounts, you must first find out if the debt you owe actually belongs to you. Too often, people do not take advantage of tools available to them to check their credit, such as free credit reports. When a debt collector calls, the consumer feels pressured and instead of pursuing avenues of debt verification, they simply pay the debt.
Finding out if a debt that is in collections is yours is rather simple and does not always require the assistance of a debt lawyer. First, contact the creditor or collection agency and tell them that you want debt verification. This means that you want to verify that the delinquent account is yours and that the activity on it is comprised of transactions you made and not those resulting from fraud. This will help stop debt collection harassment – at least for 30 days while the debt is being verified. People with rather common names can find themselves with other people's debt information on their credit without their knowledge. Taking this first investigative step is critical to keeping your credit clean and avoiding any unnecessary credit collection actions.
How do I request debt verification?
When someone owes a debt, they are usually more worried about getting creditors off their back than they are about investigating the debt. However, if the debt is not yours, or fees have been added to your original debt, you have the right to know. Here are the steps to take to get debt verification of your delinquent account.
Ask creditor to put their collections efforts in writing. They will have five days to do this. Their letter should contain their information, the details of the debt and the terms of the loan. Many times, the collection agency attempting to collect the debt is not the original creditor you got your loan through. When a debt becomes severely delinquent, it is often sold to a third party for the purpose of collection.
Review the verification of debt in detail. Make sure that the debt collection agency information, creditor information and your information are all accurate.
Request debt validation. If you are unsure if the debt belongs to you, work with a debt lawyer or contact your creditor again, this time asking for debt validation. The company will have 30 days to get this to you, during which time they must stop any attempts to collect the debt. After you receive the debt validation letter, you will have another 30 days to respond.
A debt verification notice will include all the information pertaining to the debt. After a full review by you or a debt lawyer, if you believe that the debt is yours, begin making arrangements to negotiate or settle your debt. When working with a collection agency, do not give them any information above and beyond what is absolutely necessary. For example, if a debt collector wants to know how much money you make, where you are employed or where you bank, do not disclose that to them. Also, never give a debt collector your personal banking information. They do not have the right to those details and if they decide to pursue legal action and wage garnishment, they must first jump through several legal hoops. A debt lawyer can help you understand and navigate this process if it comes to that.
How can a debt lawyer help me?
A debt lawyer is educated in the complicated and convoluted laws that surround consumer debt. Working with a debt lawyer will not guarantee that you will be able to walk away from debt that you owe, but it will improve your chances of settling the debt in an affordable and timely fashion. Further, debt lawyers know how to hold creditors at bay with debt validation letters and other strategies, and they know how to protect your rights if a debt collector is violating them. Many times debt lawyers are able to turn the tables and get compensation for the debtor if their rights were violated.
Before you hire a debt lawyer, do your homework. Research the debt yourself by reviewing your free annual credit report. Contact the collection agencies in writing and verify that the debt belongs to you. The more legwork you do initially, the lower the fee your debt lawyer may charge. If you are already in debt and having trouble making payments on your loans, you probably will want to keep your legal fees low as well.
Debt lawyers are excellent advocates in the debt collection process. They will not only help you find errors in debt accounts, protect your consumer rights and help with debt settlement negotiations, but they will also be there if you need to sue a debt collection agency. Consumers are entitled to sue collection companies if they violate any of the consumer rights outlined in the Fair Debt Collection Practices Act (FDCPA). If you feel your rights have been violated, or you feel that a collection agency or creditor is targeting you unlawfully, seek the advice of an experienced debt lawyer who can help you identify illegal practices and follow-through on legal actions against those who commit them.
The following two tabs change content below.
Sean Bryant
Sean Bryant created OneSmartDollar.com in 2011 to help pass along his knowledge of finance and economics to others. After graduating from the University of Iowa with a degree in economics he worked as a construction superintendent before jumping into the world of finance. Sean has worked on the trade desk for a commodities brokerage firm, he was a project manager for an investment research company and was a CDO analyst at a big bank. That being said he brings a good understanding of the finance field to the One Smart Dollar community. When not working Sean and he wife are avid world travelers. He enjoys spending time with his daughter Colette and dog Charlie.
Latest posts by Sean Bryant (see all)