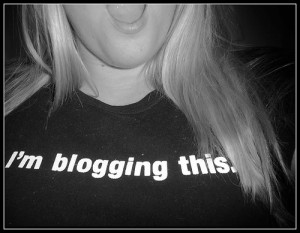 Many people today are learning how to make money extra money online with websites. There are a lot of possible methods for doing this, and the appropriate ways for any website will depend on that site's purpose, content, and traffic. No matter the website, though, you can try some of these methods to make some cash from having your own website.
Build Your Online Home
If you already have a website, you are all ready to start. If you don't then you need to have a topic in mind that you want to write about or build a community around, there are many services which will help you get started. You can look for free hosting, but be aware that free hosting setups generally have more restrictions than paid hosting. You may not be able to run advertising on free hosting, or may be severely limited on the size that your website can be. If you aim to build a large site or know you want the greatest degree of freedom possible, you may want to invest directly in paid hosting.  For One Smart Dollar I use Bluehost and highly recommend them.
If you don't want to start from scratch, there is the option of buying an existing website. This may be a good option if you don't have much time to invest in building the site from the bottom up, or if you want to manage a site and don't have a preference about what the content will be. There are many services which list sites for sale. Work out your budget and do some shopping. Ask questions of site owners to get an idea of what a particular website's potential is for making money, especially if the owner is already generating income.

Invest in Advertising
One of the least intensive ways to make money from a website is to sell ad space. There are numerous methods for doing this. You may want to join an advertising network, which will do the work of placing ads on your site for you. Some networks use a "pay per click," basis, where you are paid a set amount every time a visitor to your site clicks on one of the ads. Others are based on how many times an ad is shown to visitors, which can be lucrative if your site generates a lot of traffic (these are known as CPM advertising networks). It's also possible to sell the advertising space on your site directly, which gives you more control over the rates you set and may give you more profit. However, you will need to manage the whole process of finding good-quality advertisers and setting up the ads, along with any other associated tasks.
Provide Premium Services
Along with advertising, you may have something else to sell. If your website is based on providing content, you may consider implementing a subscription system, with premium content available to paid subscribers.  If you follow this route, make sure that your content is top-notch and provides value for the money. If you provide good content at reasonable prices, people will help you advertise by promoting you to their friends or colleagues with similar interests.
Alternatively, you can set up a premium forum system, with access only available to paid subscribers. This may be a good way to enable more in-depth conversations about specialist topics than a wide-open forum, providing good value to the forum members. Again, it's vital that you provide good value for the money. If people do not find it beneficial, they'll leave and not come back.
The following two tabs change content below.
Sean Bryant
Sean Bryant created OneSmartDollar.com in 2011 to help pass along his knowledge of finance and economics to others. After graduating from the University of Iowa with a degree in economics he worked as a construction superintendent before jumping into the world of finance. Sean has worked on the trade desk for a commodities brokerage firm, he was a project manager for an investment research company and was a CDO analyst at a big bank. That being said he brings a good understanding of the finance field to the One Smart Dollar community. When not working Sean and his wife are avid world travelers. He enjoys spending time with his two kids and dog Charlie.
Latest posts by Sean Bryant (see all)