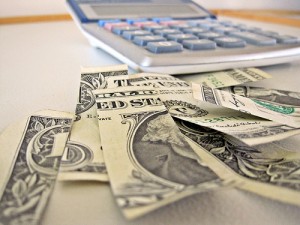 We generally think of an accountant as someone who handles your tax return, but if you're a small business owner your accountant can actually be an integral part of your company. The right accountant will offer a range of services you need at the right price, being an extension of your business rather than someone you just see once a year to sort out your taxes.
So how do you choose an accountant?
Look at what services they offer
Of course the ability to save you money on your taxes is a very important service, and one of the main things any accountant offers. However they may also be able to help you with day-to-day bookkeeping, cash forecasting, and creation of contracts. In fact, any area of your business that involves finances could potentially be handed over to a good accountant to take care of, freeing up your time to deal with other aspects of running your company.
Find out how they work
Do you want a really hands-off approach from your accountant or do you want to be in weekly (or even daily) contact? Would you like someone to come into your offices from time to time to pick up paperwork or are you happy to send everything through the mail? Do you need an accountant in your area or will someone across the country suffice?
Your expectations when it comes to working practices need to match those of your accountant otherwise the relationship could quickly deteriorate. Make sure that they're willing to fit in with your working style.
Think about technology to save time and money
As cloud computing grows in popularity and maturity, there are new online services that can streamline your accounting processes. Does your accountant use any of these and how would they benefit you as a client? For example, the ability to upload your financial documents online would save on postage and ensure your accountant had all the relevant documents immediately. The easier your accounting processes are the less stressful they'll be for you, and if you can save time you may also save money.
Do they have experience in your marketplace?
One of the most important but often overlooked aspects of choosing an accountant is their experience. Even if someone comes recommended by a friend, they may not know much about your industry. Someone who knows your marketplace inside out can offer relevant advice, not just when it comes to taxes but also when it comes to other aspects. It may be worth paying a little more for an accountant who has experience in what you do.
How much do they cost?
Of course, choosing any service often comes down to cost, so be up front about how much you want to spend. Your accountant may charge on an hourly basis or they may be able to offer a fixed rate package for different services, especially if they handle several aspects of your business. Cheapest isn't always best, so think carefully about what they're offering and how much this is worth to you.
Whatever your business needs, a good accountant will be able to talk you through their services and how they can help your company grow. Don't be afraid to ask questions, as a good working relationship is the most valuable thing when it comes to finding the best accountant for your needs.
The following two tabs change content below.
Sean Bryant
Sean Bryant created OneSmartDollar.com in 2011 to help pass along his knowledge of finance and economics to others. After graduating from the University of Iowa with a degree in economics he worked as a construction superintendent before jumping into the world of finance. Sean has worked on the trade desk for a commodities brokerage firm, he was a project manager for an investment research company and was a CDO analyst at a big bank. That being said he brings a good understanding of the finance field to the One Smart Dollar community. When not working Sean and he wife are avid world travelers. He enjoys spending time with his daughter Colette and dog Charlie.
Latest posts by Sean Bryant (see all)