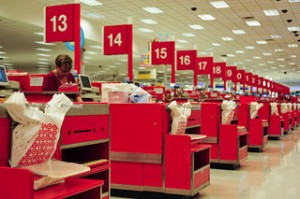 Selecting the best point-of-sale system for your business might seem to be a difficult and time-consuming task to accomplish but can become much easier than you think. The key is to approach it strategically and take the selection process one step at a time. Before you make your final decision, there are several points for you to consider.
Identify the Specific Needs of Your Business
You can't identify your POS equipment needs until you have first taken the time to assess the specific needs of your business. Focus on carefully examining each possible avenue that your customers will use in order to reach you. This includes an extensive list of locations where transactions can happen, whether they are offline or online. The more detail you decide to use during this research and discovery process, the better. Use hypothetical front-end scenarios to make sure you identify every possible sales opportunity, making sure that not a single stone is left unturned.
When it comes to your equipment needs, there might be several noticeable differences depending on whether or not you have an online business. For instance, traditional brick-and-mortar stores will require actual terminals to be positioned at each checkout station. Restaurants, on the other hand, require portable units so that servers can process their customers' credit card transactions at key locations throughout the establishment. On the other hand, an at-home eCommerce business might only need to invest in POS software like those from leading providers like Shopify that can be used just as effectively with a laptop computer and access to the Internet.
Don't Forget about the Back-End
In addition to the front-end needs and expectations of your business, it is also important to think about the back-end side of the equation as well. Keep in mind that all of the sales and transactions captured through your POS set-up will need to be processed, finalized, analyzed and tracked for future reports and references. In addition to inputting sales, you will also need to periodically add new inventory and remove old items as well.
The reporting element of your POS is the most important piece of the puzzle because it will allow you to track such things as profit and loss, inventory and even payroll.  At the end of each quarter and (more importantly) the end of your fiscal year, your POS system is going to come in handy when it comes to handling your accounting needs and taxation requirements.
Check for Programming and Automation
Another key point to consider before finalizing your investment is to check for the bells and whistles included within the actual system. As you study and examine the different features and benefits that will come with your POS equipment, focus on how they will increase its overall efficiency and productivity in the long run. For instance, you might consider searching for a POS system that is programmed to manage your inventory and place future reorders automatically.
When the supply of a particular product has dwindled down to a predetermined point, the system will already be one step ahead when it comes to reordering the necessary amount. Think about the amount of time and money that you will save by having this programmed and automated system handle this time-consuming and tedious task throughout the year on your behalf instead of either hiring someone else to take care of it for you or being forced to do it yourself. Although you might have to pay a little more money for this type of high-end equipment and software upfront, according to Entrepreneur, its long-term value will far outweigh those expenses.
Don't Forget about Incentives and Coupons
Instead of focusing completely on processing orders and sales, you should also take a moment or two to consider how to handle promotional coupons, codes and other sales incentives that will be offered to your customers eventually. Even though you may not offer them right away, the need to do so is inevitable – especially if you are interested in converting as many people as possible into actual customers.
The POS software that you use in your equipment needs to be capable of achieving this goal or you need to consider other available options. Whether the system automatically calculates the discounts as percentages or as flat-rate amounts doesn't really matter as long as they are able to do it overall, according to the Houston Chronicle.
The Bottom Line
When it comes to selecting your POS system, there are so many different options from which you can choose. Even when you have streamlined a list of potential programs and equipment types, there is still a vast collection of options and features that can be selected to enhance the package even further. The bottom line is that you will have to put in the time necessary to select the package that is a perfect match specifically for your business.
The following two tabs change content below.
Sean Bryant
Sean Bryant created OneSmartDollar.com in 2011 to help pass along his knowledge of finance and economics to others. After graduating from the University of Iowa with a degree in economics he worked as a construction superintendent before jumping into the world of finance. Sean has worked on the trade desk for a commodities brokerage firm, he was a project manager for an investment research company and was a CDO analyst at a big bank. That being said he brings a good understanding of the finance field to the One Smart Dollar community. When not working Sean and he wife are avid world travelers. He enjoys spending time with his daughter Colette and dog Charlie.
Latest posts by Sean Bryant (see all)