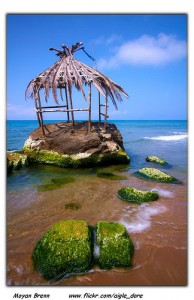 If you are planning to travel for the holiday season, and you have not started shopping and pricing out tickets, it is probably a little too late to get the best deals possible.  You can still find some reasonable airfare, but for the most part the good deals have long been snatched up.  If you are planning to travel during the spring and summer, now is the time to start doing your research.
Most people know that waiting until the last minute to buy airline tickets is the best way to pay the maximum for them.  So by getting online and scoping out the prices well in advance, you can make sure that you are getting the best deal possible for your money.  There are a few things to be aware of though.  Using a website like Kayak.com will gather information from multiple airlines and travel sites, but some discount airlines, such as Allegiant, will not use travel sites in order to help keep their costs as low as possible.  Another fear of buying too early is the fact that prices might go down after you purchase your tickets.  To avoid this, use sites such as Yapta.com, Tingo.com (for hotel rooms), CheapAir.com, or Orbitz.com.  They all have refund policies built in that if the price goes down, you can be refunded the difference.  The only trouble is most of them make you do the work.  You will have to keep an eye on the prices and call for your refund.
Like airlines, many hotels will offer a discount if you pay well in advance.  What is different is that the rates will not change as your travel dates approach, but the hotel might run out of rooms.  You can use a travel site to find a deal, but then it is always advisable to call the hotel directly.  Tell them your dates of travel and ask for the discount.  You should call a couple hotels before you commit, and negotiate using one hotel's price against the other.  The caveat is that you usually have to pay for the room in full, and often they will not offer refunds if you change your travel plans.  If you are a risk taker you can wait until the last minute and hope to get a discount.  Hotels hate to see rooms sit empty.  They would rather rent one out at a reduced rate than have nobody in the room.
If you are driving to your destination, you will soon know the pains of sitting in a car for hours on end.  To help minimize the stress of driving, use a program to map out your route.  You will find the most direct route to your destination, and you will be able to estimate where you will be along the way.  Use those waypoints to find great places to eat, even calling ahead and making reservations.  While this method might not save you money, it will definitely save you a lot of frustration.
By taking a little bit of time in advance of your trip, you will be able to be well organized, well prepared, and find the best travel deals.  Do a little research and check out a few different travel sites (especially those that don't jive with each other).  Using one that provides a refund guarantee will help you get the most for your money.  Plan your trip well and you will have everything set up so you can spend time enjoying your travel rather than spend time frustrated that things are not working out.
The following two tabs change content below.
Scott Sery
Scott Sery is a native to Billings, Montana. Within an hour in nearly any direction he can be found fishing, hunting, backpacking, caving, and rock or ice climbing. With an extensive knowledge of the finance and insurance world, Scott loves to write personal finance articles. When not talking money, he enjoys passing on his knowledge of the back country, or how to live sustainably. You can learn more about Scott on his website
Sery Content Development
Latest posts by Scott Sery (see all)