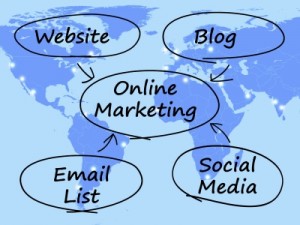 New tools are available for website checkups. Performance tools assess speed, SEO, and browser compatibility. A customer leaves a slow website before the download is complete. A lack of SEO ensures customers never find you. Incompatible browsers cause customers to never return.
Usability Testing Tools
Testing tools to determine if your website is user-friendly include Google Analytics, Concept Feedback, and ClickHeat. These tools examine usability, strategy, and design. Google Analytics pays particular attention to SEO and usage, by testing five variations of your webpage to see which one provides more conversions. Other programs help determine which pages are more popular. FiveSecondTest.com determines what a person visiting your site can recall in five seconds. A person unable to recall even your website name after five seconds shows a lack of proper branding for your business, as well as problems with the website overall. Encountering a witty site name brings it to mind quickly; however, if the text lacks substance, the user will not return.
Statistics about E-commerce and How Analytics Apply
For consumers to take you seriously incorporation is almost necessary. E-commerce sales growth in 2012 is up 15.8% from 2011, according to the U.S. Department of Commerce. It it expected to continue to increase each quarter.  Large corporations such as Nike, Barnes and Noble, and Amazon have some of the highest e-commerce revenues compared to small and home based businesses.  To be able to compete you need to show your customers you are legitimate and here to stay.
A business registration with your state presents a professional front and a dedication to your smaller sized company.  E-Commerce registration happens every second, of every day, all around the world. Competition in all industries is increasing ten-fold as third-world countries gain access to smartphones and the Internet.  Setting yourself apart requires up-to-date analytical information about your site performance. Being on top of any SEO changes that search engines make ensures proper success for your business.
Testing Changes to Your Website
Over the course of time every company is going to make changes to their website.  They could get bored with the design or they just want to do something different to help increase conversions.  After any type of change you need to make sure your website is compatible with different web browsers.  If a large corporation fails to comply with certain necessities like browser compatibility they might be able to afford this mistake.  Small businesses on the other hand probably cannot.  Test your website on every browser by logging out of your admin status. Statistics show Internet Explorer, Mozilla, and Google Chrome are the most used browsers; however, you don't want to neglect the others because you could be losing valuable sales.
Incorporating your company, choosing a proper name, and testing your website are all vital to the success of your business.  By losing focus on the basics will only help drive your customers away from you and towards your competition.
The following two tabs change content below.
Sean Bryant
Sean Bryant created OneSmartDollar.com in 2011 to help pass along his knowledge of finance and economics to others. After graduating from the University of Iowa with a degree in economics he worked as a construction superintendent before jumping into the world of finance. Sean has worked on the trade desk for a commodities brokerage firm, he was a project manager for an investment research company and was a CDO analyst at a big bank. That being said he brings a good understanding of the finance field to the One Smart Dollar community. When not working Sean and he wife are avid world travelers. He enjoys spending time with his daughter Colette and dog Charlie.
Latest posts by Sean Bryant (see all)