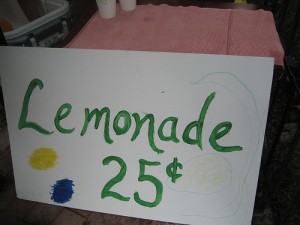 Aside from those who are retired and not planning to leave an inheritance, everyone's goal is to increase their net worth.  That is a huge part of why we have jobs and work 40 or more hours per week.  Sometimes, despite how hard we work it seems that growing our net worth is a slow process.  If you are stuck in the doldrums of increasing your net worth, it may be time to make a commitment to drastically and rapidly increase it.  It is hard work and takes a lot of discipline and sacrifice, but it can be done.
Take for instance Joe Mihalic.  After graduating from Harvard Law School, Joe had $90,000 in student debt.  As one who despised owing money, he made the resolution to pay it all off within a year.  And he did, with several months to spare.  You can follow Joe on his blog No More Harvard Debt.
The article on how Joe drastically increased his net worth outlines a few of the ways that he was able to pay off so much debt in such a short period.  First, he had a good income.  That may not be a luxury to most people, but the article also explains that Joe took on a second job.  He worked hard, and then he worked harder.  Getting more money coming in is the easiest way to save money (if you have any talents at all, you can earn more on the side).  You will also see a lot of other key lifestyle choices that were made.  Eating out is a huge drain on resources.  If you want to drastically increase your net worth, eat simple (yet healthy) items.  Shopping sales and clearances and then freezing is a great way to do so.  Likewise, you should just avoid the bar all together.  If you must have alcohol, you can buy a six pack for the price of one or two drinks at the bar, and then have some friends over.  While they are there, pitch the idea of rooming together.  You can cut your rent almost in half by having another person live with you.  Finally, get rid of your junk.  Most of us have way more stuff than we need anyways.  Having a garage sale for the smaller items, and putting bigger ticket items on Ebay will not only simplify life, but also bring in extra money.
What the article does not go into is the psychology behind the pursuit of debt reduction (or similarly wealth increase).  Most of the items we buy we can do without.  By taking your time with purchases (all of them, even that $5 t-shirt is probably unnecessary.  If you can wait a week or two before you purchase it, then you probably did not need it (this does not go for food and other essentials that you cannot wait a week without).  With items like regular bills, you can get rid of those too.  Sell your car for a bicycle and you will save on gas, insurance, maintenance and gym membership fees.  Turn the heat down a few degrees and save money over the winter. 
Upgrade to CFL light bulbs
and remember to turn the lights off and you will save even more.
Drastically increasing your net worth will be a challenge.  But if you make the commitment to do so, you can eliminate a lot of debt quickly.  It will be hard work, take a bit of a sacrifice, and you will have to carefully weigh out purchases.  But you can still have cheap dates, quality time with friends and family, and have an overall healthy social life while doing so.  Try what Joe did, maybe by next summer you can be $90,000 richer.
What have you done to spend up the rise of your net worth?
The following two tabs change content below.
Scott Sery
Scott Sery is a native to Billings, Montana. Within an hour in nearly any direction he can be found fishing, hunting, backpacking, caving, and rock or ice climbing. With an extensive knowledge of the finance and insurance world, Scott loves to write personal finance articles. When not talking money, he enjoys passing on his knowledge of the back country, or how to live sustainably. You can learn more about Scott on his website
Sery Content Development
Latest posts by Scott Sery (see all)