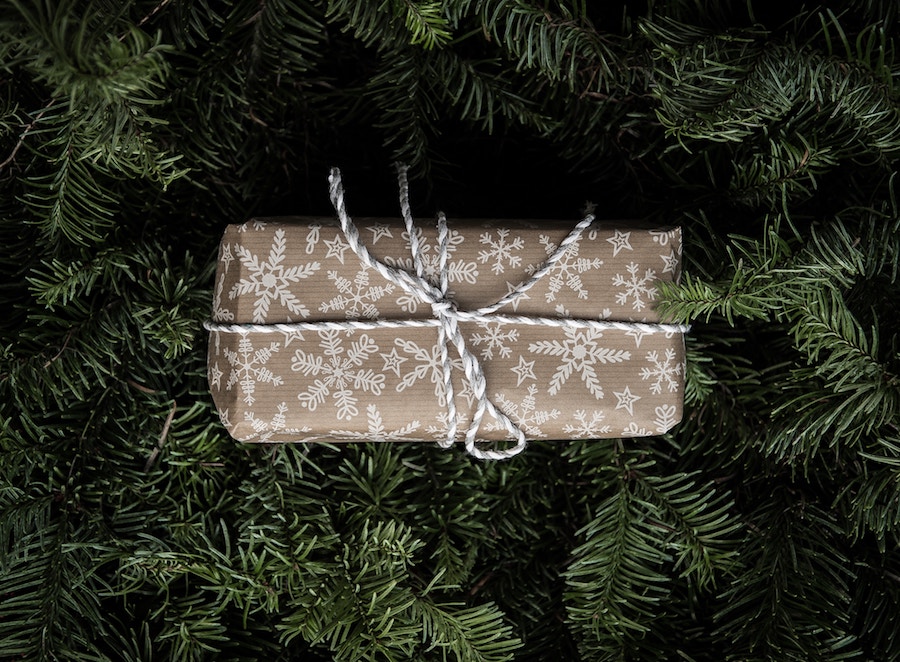 It's that time of year again! Holiday shopping makes it tempting to spend money, and even if you stick to a budget, it can feel like a stretch. So, if you need some ideas on how to make shopping less of a burden for your wallet, you're in the right place! Christmas on a budget can be easier than you think.
Build Your Budget Before You Start Shopping
Great financial habits almost always start with some kind of budget. With holiday shopping, you might be tempted to do a little window shopping or internet browsing to get inspired, but stop right there! To avoid overspending on gifts, you need to create a budget before you even start shopping.
Starting with a budget will ensure you're taking the time to put together a realistic amount of what you'll need to spend. You're less likely to forget adding those extras, like wrapping paper or your office's Secret Santa gift, when you write it all out.
Give Deals the Side-Eye
If you buy something just because it's on sale, you didn't really save money. It can feel like taking advantage of great sales is a good money-saving move, but it's only helpful if you were going to buy that thing in the first place.
Plus, retailers will be sending you email coupons and special discounts until January. Don't let FOMO scare you into spending money on a deal that will be back in the future.
Do Your Research
That being said, you should absolutely take advantage of any deals on the things you're planning to buy! That means knowing when to score the best deals. For example, toys and electronics are usually cheaper before Thanksgiving. Cyber Monday typically brings about deals on clothing and housewares. Knowing when to shop can lead to big savings!
And regardless of the timing, lots of stores have price-matching policies that will allow you to score a good deal without having to visit dozens of different places. Know which stores near you have price matching policies so you can save both time and money.
Get Creative
Giving a gift is about so much more than money – it's about showing someone how much you care. Take a little extra time this holiday season and make homemade gifts that will be cheaper for you, but just as meaningful for your recipients.
Also Read: 7 Thoughtful Gifts Anyone Can Afford
Become a Gift Card Guru
During the holidays, some stores offer bonus deals on gift cards. Look for BOGO or similar offers on gift cards to get the most bang for your buck. Then, turn around and use that bonus gift card to purchase a gift, give as a gift for someone else on your list, or even as a little money-saving tool to treat yourself!
Tip: Try a website like Raise.com. Right now they are offering $5 off your first $50 gift card purchase.
Swap for Gifts
Instead of buying gifts, use the skills you already have to swap with a friend so you both have something great to give. I made some homemade cookie baking kits and swapped them with a friend for some knitted mittens, which we both ended up gifting. We both ended up giving thoughtful gifts for next to nothing!
Say Yes to Clearance
Stores can be extra busy during the holiday shopping season, but you can save a ton of money if you spend just a little extra time scouring the clearance sections. You may be surprised at what you can find on clearance! Online retailers sometimes have great clearance deals too that you may need to seek out on a separate section of their website. Don't let the holiday rush keep you from finding the best deals!
Use Your Rewards Points
If you've got a cash back credit card or other rewards you can cash in, the holidays are the best time to cash it in! This can give you extra wiggle room in your budget, which leads to peace of mind in January.
Stop When You're Done
This is where many people fall into the bank account black hole. If your budget for a gift was $25, and you were able to find the item you wanted on sale for $15, that doesn't mean you need to spend the extra $10! Holiday shopping isn't about maxing out your budget, it's about finding gifts that will show your loved ones how much you care. So when you've accomplished that, stop. Otherwise you might be tempted to buy extra things for others on your list, which can quickly lead to a slippery slope of overspending.
Ultimately, the holidays are about spending time and creating memories with the people we love. Don't let your budget worries overshadow the spirit of the season! Stick to a budget, shop smart, and use these tactics so that you don't have to worry about your bank account this holiday season.
The following two tabs change content below.
Lucy Oake
Lucy Oake is a business analyst by day and a blogger by night. In her free time, she can be found sipping a drink at a local brewery, hiking the beautiful trails of Northern Minnesota, or competing in a karaoke contest. Her dream is to open and run her own brewery-bakery.
Latest posts by Lucy Oake (see all)