It has long been instilled in us that summer means vacation.  There is good reason for that.  Those who have children do not have to take them out of school.  The weather is usually nice, the days are long, and travel is easier.  There are many great places around the world to explore, but unfortunately most of them cost a lot of money.  For those who want adventure, there are plenty of cheap summer vacations that won't break the bank.
National Parks
Did you know that there are 58 national parks in the United States?  If you have the time to visit them all, you can get an annual pass for just $80.  This pass will let you explore nature at its finest.  Learn about the history of our country, see some wildlife, and find out just why they were made parks to begin with.
Road Trip
In order to get to the parks one could fly.  But getting there is half the vacation.  Piling everyone into the car and driving for a couple days can add excitement to the trip. And it can lead everyone to appreciate the solitude they find in their own bedrooms.  Best of all, even with higher gas prices driving is fairly cheap, and for a family it is a lot cheaper than flying.
Biking or Backpacking
Some people would rather wear themselves out during their time away from the office.  Taking a bike tour or an extended backpacking trip is a great way to do so.  There are many groups all over the country that organize extended bike trips.  A quick visit to the local sporting good store will yield information on where the best places to backpack are.  These trips are fairly easy to plan, and food is often the only cost.
Explore Your Home Town During a Staycation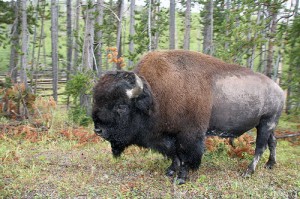 People almost always associate vacation with summer travel.  In the recent years, the term staycation has crept into people's vocabularies.  Rather than spend a lot of money to travel across the country or the world to see something new, spend less money and travel across the city to see something new.  There are so many nuances to every area of the country, it is almost impossible to find them all regardless of how long you have lived in one location.
Volunteer
Want to explore and make an impact?  Hook up with a humanitarian organization and volunteer your time.  Often the only expense will be getting to the destination, after that meals and lodging are provided.  During your free time you can explore the area.  At the end of your vacation you will not only have been able to travel, you will feel great about helping others.
There are so many ideas for summer vacation, these only scratch the surface.  The important thing is to use your imagination, and let it run wild.  Travel is usually the biggest cost to any vacation, so shortening that, or eliminating it, can help to lighten the financial burden immensely.  Most importantly, have some fun.  You don't have to travel far to find fun.
Did you enjoy this article? If so sign up for our daily newsletter so you can stay on top of every personal finance topic we cover. Also check us out of Facebook, Twitter and Google+.
The following two tabs change content below.
Scott Sery
Scott Sery is a native to Billings, Montana. Within an hour in nearly any direction he can be found fishing, hunting, backpacking, caving, and rock or ice climbing. With an extensive knowledge of the finance and insurance world, Scott loves to write personal finance articles. When not talking money, he enjoys passing on his knowledge of the back country, or how to live sustainably. You can learn more about Scott on his website
Sery Content Development
Latest posts by Scott Sery (see all)