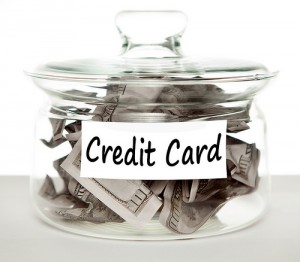 All credit cards come with pages and pages of small print, which can be quite boring and time-consuming to read through. However, it is very important that you do so, as these terms and conditions will explain what fees and charges may be incurred when you use the credit card. If you know about the fees in advance, you may potentially be able to avoid them. Here are 7 of the most common credit card fees and a few tips on steering clear of them:
Application fee
This is a one-time fee charged by the lender to cover administration costs when you apply for a credit card. It isn't charged on all credit cards, however – it is mostly secured credit cards where this fee is present. You can avoid this fee simply by choosing cards without an application fee – there are hundreds of fee-free cards available.
Annual fee
This is a fee charged every year for the convenience of having the card, but it is usually only charged on premium credit cards that offer special benefits to the holder. You can avoid this fee simply by choosing a standard credit card or by calling and asking them to waive the fee.  Most companies will waive the fee if you tell them you don't feel the card is going to be worth the fee and you would like to cancel.
Balance transfer fee
This fee is charged by some lenders when you transfer the balance of one credit card over to another card, usually one with a 0% interest period. People often do this to help clear credit card debt, as they have the interest-free period to pay what they owe without accruing more interest. There are some balance transfer cards that don't charge a fee, so these are the ones to look for if you want to avoid these fees. Cash advance fee
This is a fee charged by most credit card companies for withdrawing cash from an ATM using your credit card. This can be avoided very simply by not using your credit card to take out cash – use your bank card instead.
Late fee
This fee is charged when you pay your credit card bill late, and pretty much all lenders charge it. The only way to avoid a late fee is to pay on time, setting up a scheduled payment if you are likely to forget.  If you have the new Discover it® card then you will find that one of their benefits is late payment forgiveness.  You won't be charged a late fee the first time you are late paying your bill.
Over-the-limit fee
This fee is charged when you go over the pre-agreed credit limit on your credit card, and the only way to avoid it is to stay within your credit limit.
Foreign transaction fee
This is a fee charged for using your card in abroad, on transactions made in a foreign currency. You can avoid this in a couple of ways. There are some credit cards specially designed for foreign travel, so you could use one of these. Alternatively, you could make sure to only use foreign currency, not your credit card, for making purchases abroad.
The following two tabs change content below.
Sean Bryant
Sean Bryant created OneSmartDollar.com in 2011 to help pass along his knowledge of finance and economics to others. After graduating from the University of Iowa with a degree in economics he worked as a construction superintendent before jumping into the world of finance. Sean has worked on the trade desk for a commodities brokerage firm, he was a project manager for an investment research company and was a CDO analyst at a big bank. That being said he brings a good understanding of the finance field to the One Smart Dollar community. When not working Sean and he wife are avid world travelers. He enjoys spending time with his daughter Colette and dog Charlie.
Latest posts by Sean Bryant (see all)