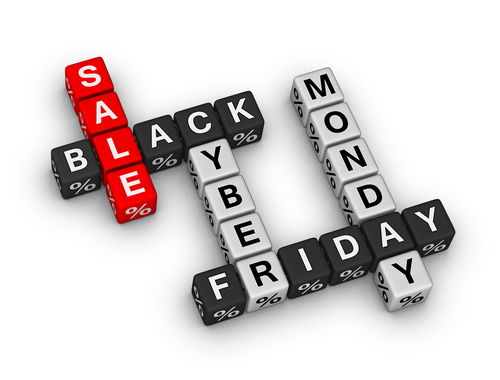 The shopping frenzy behind Black Friday started back in the 1950s when Philadelphia police officers used the term to describe the chaos at malls and ships the day after Thanksgiving, according to History.com. The day proved to be a big headache for city officers who couldn't take the day off. Instead, they were tasked with extra shifts to deal with the crowds and swelling traffic, as well as a spike in shoplifters taking advantage of a police force stretched thin. By the 1980s, retailers were using the term to promote their big holiday sales to turn a profit.
Black Friday has evolved and spawned a competitor in Cyber Monday. Now the Monday after Thanksgiving sparks online shoppers to hunt down the best deals and pounce on flash sales. But which day really has the better deals and on which items? Here's a look at which is the best shopping day to get the most bang for your buck.
Electronics and Tech
Black Friday usually brings deep discounts on technology, gadgets, video game consoles and TVs. In 2016, Best Buy slashed 4k Ultra HD TVs from $1,000 to $600 and Target offered in-store only deals on similar TVs from $1,100 to $698 plus a $70 Target gift card. Savvy shoppers should come prepared knowing that in-store sales can offer phenomenal sales, but sometimes only sell a few items at that price before selling out.
However, not all Black Friday deals on electronics and tech are happening in the store. Amazon offers Lightning Deals for short-lived offers for items with limited inventory. TechRadar says to be on the lookout for tech and electronics like PS4 Black Friday deals and Xbox One. This year's shoppers should keep an eye out for another Amazon Black Friday laptop deal with 2016's deals offering $100 off of a MacBook Pros.
Outdoor Gear
You can pick up outdoor gear at a steal at both Black Friday and Cyber Monday events, but in-store discounts are usually the better deal. Cabela's offers Black Friday deals on everything from camping gear to hunting equipment and shooting supplies for their biggest sale event of the year. And during Cyber Monday sales, look for outdoors retailers offering high percentages off select clothing items.
Auto Sales
With so much focus on clothing, tech and gear during the holiday shopping season; auto sales often go overlooked during Black Friday. But you can scoop up great deals on used cars that dealers are motivated to get off their lots before the year's end to make room for new inventory. In fact, a study by iSeeCars discovered that the top 10 cars to buy on Black Friday boast bigger discounts than any time of year. According to their research, the Hyundai Elantra had 230.6 percent more deals than normal. Like any Black Friday sale, do your homework and come prepared with price points, options and a backup plan in case the car you want is already sold.
Travel
It's easy to get caught up in the frenzy of buying discounted goods and gifts during Black Friday and Cyber Monday, but travel discounts should also rank on your holidays hopping list. Cyber Monday wins for scoring discounts Travelocity has posted 50 percent off their site-wide selection of hotel bookings and additional price drops off orders over $300.
Although travel sites do roll out Black Friday deals as well, Cyber Monday is usually the winner for savings. And if you're not sure how to find a good flight deal, Skyscanner suggests you use their tool to enter the keyword "Everywhere" for where you're flying from and select "whole month" and "cheapest month" to search for worldwide deals to piece together a trip that works for you.
Also Read: How to Travel the World For Free
Novelty Items
There are some unique and downright weird deals you can snag during Cyber Monday that you might not find anywhere else. A Star Wars Wampa rug dropped down to $91 with free shipping. Meanwhile, a PotatoOS science kit went for $10. The real challenge is figuring out what to do with it. Ugly Christmas sweaters are also popular finds and are the perfect time to stock-up before a holiday party.
Whatever sales you're looking for during Black Friday or Cyber Monday, remember to make a list in advance and stick to it. Although there's nothing wrong with picking up an impulse item if it's in your budget, you want to avoid splurging on everything in sight just because it's a good deal. Save your money for the items you truly need and enjoy the savings November brings.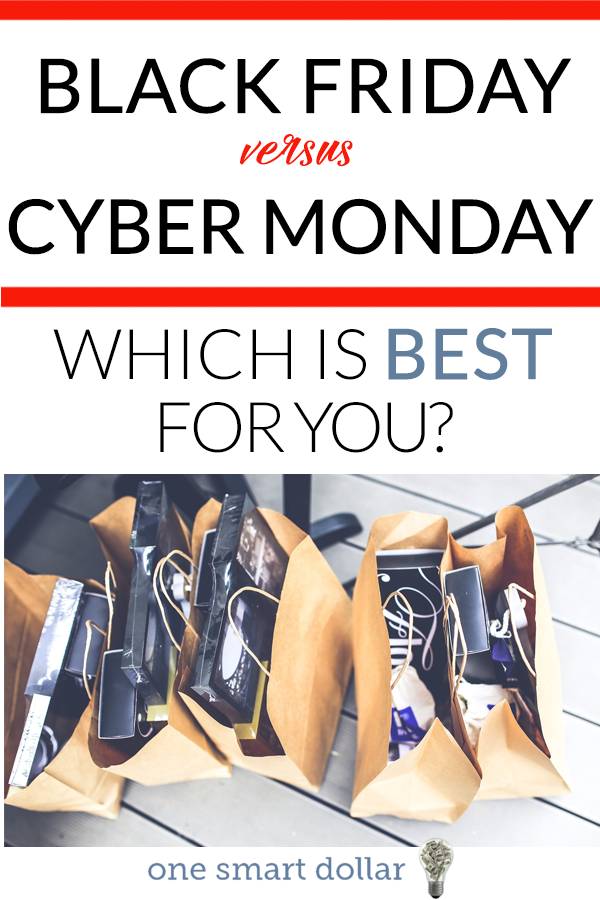 The following two tabs change content below.
Sean Bryant
Sean Bryant created OneSmartDollar.com in 2011 to help pass along his knowledge of finance and economics to others. After graduating from the University of Iowa with a degree in economics he worked as a construction superintendent before jumping into the world of finance. Sean has worked on the trade desk for a commodities brokerage firm, he was a project manager for an investment research company and was a CDO analyst at a big bank. That being said he brings a good understanding of the finance field to the One Smart Dollar community. When not working Sean and he wife are avid world travelers. He enjoys spending time with his daughter Colette and dog Charlie.
Latest posts by Sean Bryant (see all)