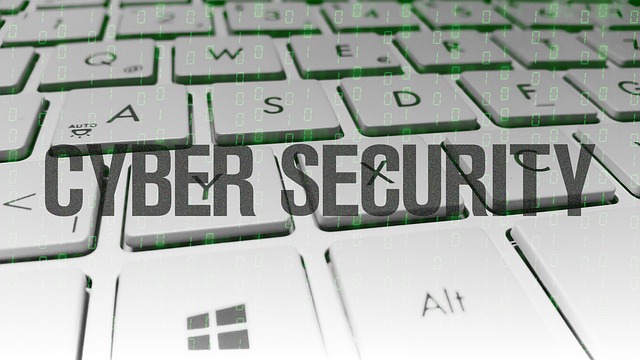 Post-Christmas sales are just around the corner and more people than ever are picking up their smartphones to get the deals. Con artists know this and are taking advantage: a wealth of online scams and fake apps have arrived on the scene to rob online shoppers of their hard-earned dollars and private information. Fake apps are frequently found in the form of counterfeits of popular stores: anything from Dollar Tree to Nordstrom. It's not just the high-end stores that are targeted! So as great as the sales seem, don't get caught by fake apps and scams.
'Tis the season for preying on people who are hungry for a deal! Hundreds of fake shopping apps have been appearing recently on Apple's App Store, according to a piece in The New York Times. These shopping apps are not always easy to spot, as they look like authentic shopping apps from well known retail outlets. However, many are scams targeting consumers' data. We're all pressed for time during the holiday season and picking up our tech to do a little last minute shopping seems second nature and an easy option. But that's just what cybercriminals are counting on.
And it's not just apps that are wreaking havoc. Many brands have been the target for email phishing scams in recent months, including giants like Amazon.com. If a luxury brand is advertising deep discounts that seem too good to be true, it's a safe bet that they are, so be vigilant!
What Can a Fake App Do?
Online shopping is exploding, with the number of consumers turning to their iPads to fill their carts going up year over year. But before you click "buy" on that unbelievable deal that you just spotted, ask yourself a few questions about it.
What can happen if you use a fake app?
FRAUD: In the rush to stock up on next year's gifts for the whole family or quickly take advantage of that big sale before your size runs out, a lot of people are being a lot less mindful of where they input their credit card information online. Always be aware of the sites and apps that you are using and make sure that they are secure and legitimate before you give your information.
DATA LOSS: If you're asked to access an app using your Facebook login, check to see what information is being accessed: a fake app will seek to expose your personal data and once it's out there, it will be very hard to contain.
MALWARE: Fake apps often contain malware which is a little piece of software designed to steal your personal and financial information without your even being aware of it. Some are even more bold and will lock up your phone, with a message demanding a ransom for it to be unlocked.
HOW TO SPOT A FAKE APP
Though Apple is working hard to identify and remove fake apps from their app store, it's best to remain vigilant yourself to avoid getting caught out.
CHECK OUT THE PUBLISHER. Cybercriminals will use a name that is similar to the real app they're trying to copy. Example? The real Overstock app is published by Overstock.com.
But a fake app that was created and available for a time in the App Store was called Overstock Inc. If you aren't being vigilant and checking things out, you could easily miss that and download the wrong app.
READ THE REVIEWS. A fake app will likely have few or no reviews. Sometimes they might even have bad reviews. The real app will likely have hundreds of reviews or ratings from customers and while all might not be positive, the sheer number of them can give you some confidence in the app itself.
THE PUBLISHED DATE MATTERS. It's unlikely that a brand would publish a brand new app just days into the holiday shopping season. But a fake app? They would likely be published very recently. Check published and updated dates and if you're not sure, check with the brand website and see if you can get a link to the app, rather than finding it on a search at the app store.
BAD SPELLING? RED FLAG. Like any digital scam, one of the first giveaways is the spelling and grammar on the description. A fake app produced in China—where many do originate—might not have a perfectly scripted description. While mistakes do happen, it's a red flag that should have you checking further before clicking!
IF IT WALKS LIKE A DUCK. And quacks like a duck… it's a duck. In other words, any deal that sounds too good to be true is mostly likely fake.  If you want to be sure that you are using the real app, go directly to the retailer's website and use the link they provide to the Apple App or Google Play Store.
As mentioned earlier, retail giant Amazon has been the target of a new email phishing scam. Both Amazon Prime members and regular customers have reported receiving emails that had every appearance of being legitimate. The email asked them to re-enter their credit card information, with the subject line reading:
"Your Amazon.com  order cannot be shipped." In a panic, thinking their items would not arrive, many people clicked! The number one way to avoid a phishing scam is to never click on an link in an email from any company. If they legitimately need information from you, you should go to their secure site and sign in to your account to verify any requests.
While the Grinch stole Christmas, if you don't want cybercriminals to steal your holiday shopping dollars or information, follow these tips and  you will be able to spot the fake apps and email scams faster than the criminals can say "gotcha"!
Justin Lavelle is Communications Director at
PeopleLooker.com
where he often writes about common scams. PeopleLooker is the fast,
affordable, and easy way to access public records and search for people. Find out ages, marital status, addresses, email addresses, phone numbers, criminal records, and more.
The following two tabs change content below.
Sean Bryant
Sean Bryant created OneSmartDollar.com in 2011 to help pass along his knowledge of finance and economics to others. After graduating from the University of Iowa with a degree in economics he worked as a construction superintendent before jumping into the world of finance. Sean has worked on the trade desk for a commodities brokerage firm, he was a project manager for an investment research company and was a CDO analyst at a big bank. That being said he brings a good understanding of the finance field to the One Smart Dollar community. When not working Sean and he wife are avid world travelers. He enjoys spending time with his daughter Colette and dog Charlie.
Latest posts by Sean Bryant (see all)