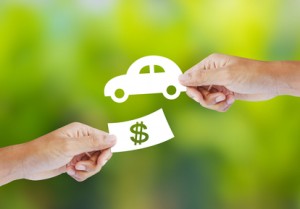 Long gone are the days of loading the family into the station wagon, buying a round of ice cream cones and taking a drive through the local dealership to check out what's for sale. Why bother, when you can just grab your tablet and browse vehicles online? Today, most car shoppers hit the dealership with a car and price already picked out. Some consumers are bypassing the dealerships altogether, and the industry is trying out new ideas. Here's a snapshot of some of the changes currently taking place:
Farewell to Haggling?
Haggling has been a huge part of buying a car, and salesmen—who relied on commissions to boost their wages—had no other choice than to push for high sales prices. Now, haggling is becoming a thing of the past. Thanks to pricing information websites like TrueCar.com and Edmunds.com, most consumers can't be talked into paying an inflated price.
Three years ago, Popular Mechanics published an interview with an anonymous car salesman who was more than willing to discuss the centrality of haggling to the car sales industry. He explained that salespeople have to push the price higher than the MSRP, and he also revealed that they have to sell high-margin extras like tinting or extended warranties to make a living. Interviews like this one have made shoppers more skeptical of the process.
In many dealerships, commissioned sales people still dominate the sales floor, but according to the Wall Street Journal, a few dealerships have moved away from this model and toward greater customer satisfaction and transparency. At Nissan of Manhattan, for example, people like Mia Morris have taken over the role of old school salesmen. Instead of pushing the customer to spend more to pad her commission, Morris, a salaried employee, works on the floor answering customer questions. Her title is product specialist.
Changing Models
Discontent with the dealership model, some companies are already testing the water with new models. Carvoyant, for example, gives drivers the chance to test drive any car that they want. After passing a background check and paying a monthly fee, buyers can arrange to have the keys of their dream car deposited into a safety box. The seller doesn't need to be there, because he can easily track the whereabouts of the car with the installed tracking device.
Some companies are keeping the brick and mortar dealership but offering consumers alternatives to traditional lease or financing options.
CancelAnyTimeLease.com
, for example, gives buyers the chance to drive their favorite car for as long as they want. Drivers can end the lease at any time, giving them the freedom to upgrade when a new vehicle strikes their fancy. The arrangement also provides drivers with the reassurance that they're not locked into years of payments or cancellation fees—a must in the constantly shifting economic climate.
According to the New York Times, car manufacturers are even getting involved in the consumer sales process. In a hotly contested move, Tesla recently set up retail stores in six states. The government has blocked the company's ability to get any more permits. However, as the industry continues to change, that ban may get lifted, new laws may be written, and eventually, the entire car buying process may look unrecognizable to someone who was used to the old model.
The following two tabs change content below.
Sean Bryant
Sean Bryant created OneSmartDollar.com in 2011 to help pass along his knowledge of finance and economics to others. After graduating from the University of Iowa with a degree in economics he worked as a construction superintendent before jumping into the world of finance. Sean has worked on the trade desk for a commodities brokerage firm, he was a project manager for an investment research company and was a CDO analyst at a big bank. That being said he brings a good understanding of the finance field to the One Smart Dollar community. When not working Sean and he wife are avid world travelers. He enjoys spending time with his daughter Colette and dog Charlie.
Latest posts by Sean Bryant (see all)