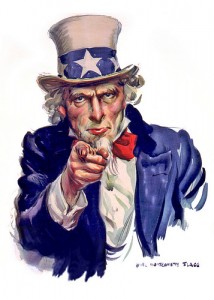 Last week the majority of us had to have our tax returns filed With the IRS.  Some of you will probably have a tax return check headed your way.  Unfortunately I am not quite so lucky.  Being self employed I pay estimated taxes each quarter based on my income from the year prior.  Well needless to say I underpaid in 2011 so I was lucky enough to write Uncle Sam a nice big check.
For those of you who will be getting money back this year you have a lot of things you can do with this money.  Below I have listed five things that you should NOT do with your tax refund.
1.  Spend it – Let's face it when we get a big check it is very tempting to want to go out and treat ourselves to something nice.  Instead of spending your refund each year consider this.  If you were to receive a $3,000 return each year for the next 20 year and you invested it earning 10% you could have  and extra $189,000 in your bank account.
2. Not Attaining a Tax Credit for Next Year – For those of you who just can't get over the thought of not going shopping with your return than why not consider doing some type of home upgrade that will earn you a tax credit next year.  You could install new energy efficient windows on your home or you could purchase a new energy efficient furnace.
3.  Not Pay Down Debt – Not paying down any existing debt whether it be credit card or a car loan would be one of the worst possible moves.  If you were to pay off a debt with an interest rate of 13% it's the same as earning a tax free and risk free 13% return on your money.
4.  Not Preventing Future Returns – If you are expecting a big tax return this year it's not as good of a thing as you might think.  You probably sat down and did you taxes and figured this was a nice little bonus.  In all reality Uncle Sam is just giving you back the money you have been loaning him at 0% interest.  You need to talk to your employers human resources officer and make sure that you have the correct withholding set for this year.
5.  Take a Vacation – The average tax return most years is right around $3,000.  For the average household that is a lot of extra money.  It also makes it very tempting not to want to use it to take the family on vacation.  My thought is if you wouldn't be able to afford to take the vacation without the tax refund you probably should be using it for something else.  If you have already paid down all your debts, why don't you try investing in mutual funds or stocks.
When that check arrives in the mail make sure you keep these ideas at the front of your mind.  These will help you become much more financial secure.
What are you planning to do with your tax refund?
The following two tabs change content below.
Sean Bryant
Sean Bryant created OneSmartDollar.com in 2011 to help pass along his knowledge of finance and economics to others. After graduating from the University of Iowa with a degree in economics he worked as a construction superintendent before jumping into the world of finance. Sean has worked on the trade desk for a commodities brokerage firm, he was a project manager for an investment research company and was a CDO analyst at a big bank. That being said he brings a good understanding of the finance field to the One Smart Dollar community. When not working Sean and his wife are avid world travelers. He enjoys spending time with his two kids and dog Charlie.
Latest posts by Sean Bryant (see all)