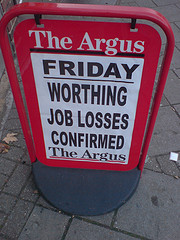 Insurance is a huge part of our lives.  We have life insurance to make sure our loved ones are taken care of after we are gone.  We have health insurance to make sure we don't go bankrupt if we get sick or injured.  Car insurance protects us from the financial pitfalls of getting in a car accident.  Among all of the insurances we have, one is often overlooked more than any other.  Income protection insurance goes ignored by a lot of people.  Whether people think they are healthy and able to work, or they don't even know about it, many people do not maintain this important piece of their financial plan.  Here are a few reasons why you should have income protection insurance.  By the way, if you have never heard of this kind of insurance, it is often that we call it disability insurance.
Keep Your House
Back when I was selling insurance, many people would balk at the cost of the policy.  They simply did not see it as important enough to spend money on.  So I would usually give them two quotes, one for the maximum amount for which they qualified, and one for enough to pay the mortgage.  At least this way they would be able to keep the house if disaster hit.
Keep Your Sanity
We have all had times where we were not earning much money.  During those times we ate cheap meals at home, had to skip going out with friends, and basically we were just surviving.  Without a plan to replace your income if you are unable to work, this would become a reality: for the rest of your life.
Keep Your Pride
There are very few people that want to rely on government assistance.  It is a humbling experience to have to go in and apply for food services, help paying for utilities, and other necessities of life.  Without an insurance plan to keep the money flowing, this will become a reality sooner than you think, even with a good savings account.
Keep Your Health
Not being able to afford the luxuries of life can be irritating.  Not being able to afford the necessities of life can be depressing.  It is well documented that mental depression takes a physical toll on the body.  So even if you are unable to work, with your income replaced you can at least enjoy physical and mental health.
Keep Your Retirement
If you are forced to quit working, you will be forced to start drawing on your retirement sooner than you want.  This retirement will not have had long enough to grow and thus will be gone quickly.  After a disability hits, bills pile up.  Most government aid won't kick in until you have depleted your own resources.
Income protection insurance is not just for those who make a lot of money.  While it may seem more important for a doctor to protect his income, since it is so valuable, it is just as important for a trucker to get income protection insurance.  Because if disability strikes, the bills are going to still need to be paid.
Nobody wants to pay out more money for insurance.  And if you are on this site, reading this article, you already know the importance of personal finance, budgeting, and saving.  However, you should also be aware that if you are injured and unable to work, and you do not have income protection insurance, nothing else matters because the money flow will suddenly stop.  So do yourself a favor and at least look into a policy that is enough to cover your mortgage (or your rent), it is probably cheaper than you expect.
The following two tabs change content below.
Scott Sery
Scott Sery is a native to Billings, Montana. Within an hour in nearly any direction he can be found fishing, hunting, backpacking, caving, and rock or ice climbing. With an extensive knowledge of the finance and insurance world, Scott loves to write personal finance articles. When not talking money, he enjoys passing on his knowledge of the back country, or how to live sustainably. You can learn more about Scott on his website
Sery Content Development
Latest posts by Scott Sery (see all)