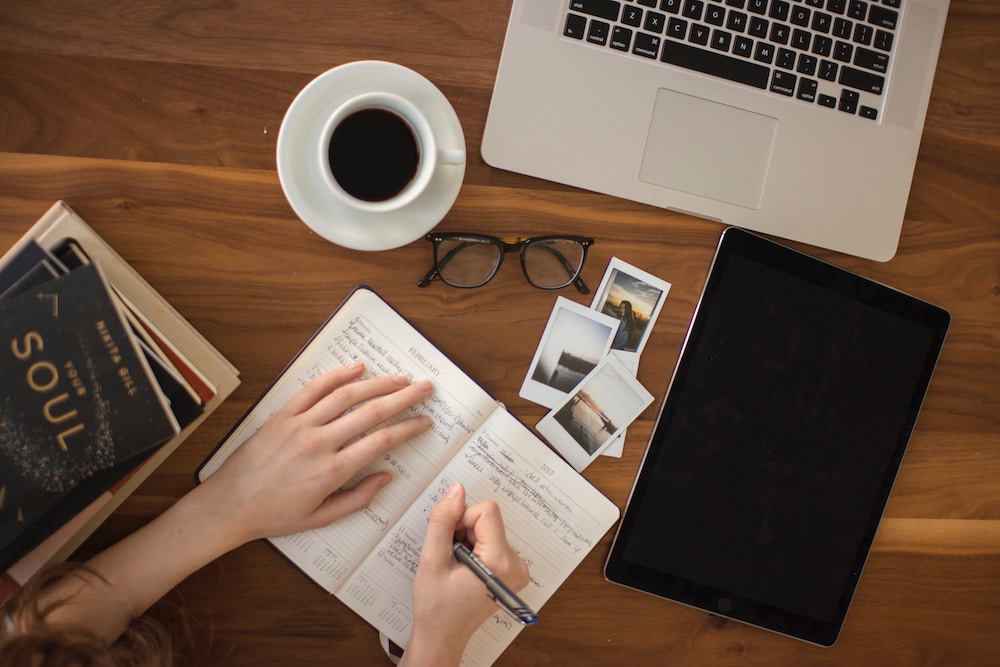 Let's face it, everyone could use a little extra cash every now and then. Maybe a few extra bucks would help you build an emergency fund, save for a vacation, or just have a little extra wiggle room in your budget. That's where a side hustle fits in – by allowing you to literally cash in on your extra time. If you need some inspiration to find the best side hustle jobs for you, then read on!
Be an In-Demand Doer
There is a huge market out there for people who can get things done. And surprisingly, you don't need to have any specialized skills to make being an expert do-er a steady side hustle. With these types of jobs, you can set your prices, hourly or by the job – whatever works best for you and your customers.
Pet-Sitter/Dog Walker
People have strong connections with their pets, which means they're willing to spend big bucks to make sure their pets are safe and healthy. Spend your free time looking after pets for people who are traveling, or set up a dog walking route that you can do before or after your day job. 
Task Rabbit
There are lots of odd jobs that you can do to make money. Help someone move, assemble Ikea furniture, or do yard work. Sign up on TaskRabbit to find jobs near you.
Also Read: 3 Ways to Make an Extra $1,000 Each Month 
Ride Share
If you have a vehicle, cash in your free time by giving rides to people in need! Apps like Lyft and Uber make it super easy for you to work as much or as little as you want. 
Airbnb
Rent out an extra room to travelers. You don't have to be an Airbnb host on a regular basis to make it a profitable endeavor. This is the perfect side hustle, especially if you have more extra space than extra time. 
Delivery Driver
Companies like Postmates and Bitesquad are changing the food delivery game. You can take advantage of their popularity by becoming a delivery driver on the side. Do your job well, and earn tips – making this one of the more lucrative side hustle options. 
Paper Route
Print isn't dead yet! If you're an early riser, delivering newspapers is a great, steady side hustle option.
Online Moneymakers
Online side hustles offer a ton of flexibility with your schedule. All you need is an Internet connection, and you're good to go! There are a huge variety of fully online side hustle jobs for you to consider based on your interests, strengths, and goals.
Virtual Assistant
Lots of businesses and even busy people need a hand with tasks that you can do virtually. As a virtual assistant, you can get paid to help answer emails, schedule appointments, arrange travel, manage calendars, and other types of administrative tasks – all from the comfort of your own home. 
Freelancer
You probably have some type of skill that you can use to build up a side hustle as a freelancer. Maybe it's web design, social media marketing, creating apps, blogging, or even accounting. From highly technical to highly creative, there's a whole wide world web out there looking for your skills. List your skills on sites like Upwork or Fiverr to reach customers world-wide. 
Online Tutor
Teaching another person something you know can be super rewarding, and it doesn't have to take up all your free time! There are online companies to match tutors to students – everything from math and science to foreign languages. 
Drop Shipping
Drop shipping is the art of buying products at a low price on one website and selling them at a higher price on a different website – all from the comfort of your home without taking on any inventory of your own.
Fun, Games, and Cash
Your side hustle doesn't have to be a drag. Turn your hobbies into a side hustle job with one of these great gigs!
Coaching
If you played sports in college, you probably know more than enough to be a good community coach. Or, consider working as an umpire or referee for local organizations. If you want a steadier schedule, take a quick certification course to become a fitness instructor for your favorite activity.
Babysitting
Parents want to leave their kids with someone they can trust, and babysitting can be a ton of fun if you like kids. Win-win!
Officiate Weddings
When love is in the air, cash isn't far from your wallet. Check on your local legal requirements first, and then start marketing yourself as a wedding officiant. This is the perfect side hustle for people who love to celebrate love. Officiants typically earn between $200 and $750 per wedding. 
Music Lessons
You don't have to be a professional musician to give lessons. Teaching another person – young or old – a musical instrument can bring you closer to your own musical interests. 
Hair & Makeup
If you love making others look and feel good, a side gig as a hair or makeup artist is your dream come true. You can make a ton of money by making a bride look spectacular on her special day, or giving a high schooler into her prom queen dream.
Also Read: 5 Ways to Make Sure Your Side Hustle is Productive 
Write a Blog
You don't have to be a great writer to start a blog. Just find your niche, and go from there. Your blog probably won't be an overnight success, but it can be the perfect way to make a little extra income by sharing about your own hobbies and interests for a few hours a week. 
Host a Podcast
Like a blog, podcasts don't become huge moneymakers right away. But with the huge market demand for podcasts right now, it's a great way to make your mark and start earning a little extra money on the side!
Entrepreneurial Endeavors
A side hustle is the perfect opportunity to try out being your own boss, or step into starting your own business. Just because you can't quit your day job, doesn't mean you shouldn't chase your dreams! If you have a passion, there are a ton of side hustle jobs you can start that have the potential to grow into a full-time career if you play your cards right.
Photography
There are so many occasions where people look to hire a photographer who can capture their moments – from senior pictures to engagement shoots to family sessions. With a small investment of a camera and some digital editing software, this is the best side hustle for those with an artistic eye. Plus, you can take photos and sell them to online stock photo websites to create a steadier stream of income. 
Catering
Who doesn't love great food? If you're an awesome cook or baker, consider starting a side business as a caterer. This is something you can start from your own home, and consider growing as you gain more clients. 
Crafty & Creative
Etsy has an easy-to-use platform for any crafter who wants to make a little extra cash by selling their goodies! Sell your handmade goods, digital downloads, antiques – pretty much anything – by setting up an online Etsy shop.
Consulting
If you want a side hustle that will make a great addition to your resume, consider marketing yourself as a consultant. Start by using your professional network to gain some word-of-mouth referrals, and see how far you can take your career. The advantage to this side hustle is that it can help you build valuable experience that can make you a strong candidate for a promotion.
It's time to stop making excuses about the perfect time to start a side hustle. There's extra money out there for any type of personality, you just have to step up and start earning it!
The following two tabs change content below.
Lucy Oake
Lucy Oake is a business analyst by day and a blogger by night. In her free time, she can be found sipping a drink at a local brewery, hiking the beautiful trails of Northern Minnesota, or competing in a karaoke contest. Her dream is to open and run her own brewery-bakery.
Latest posts by Lucy Oake (see all)