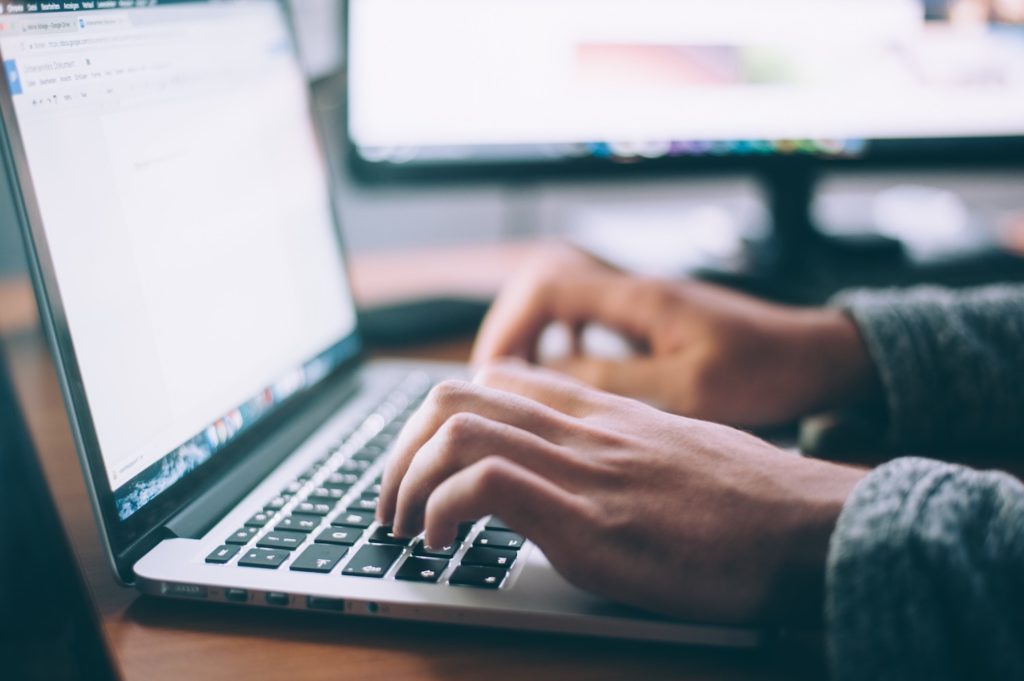 Amazon is by far one of the most popular online retailers around. Everyone loves Amazon. Investors love them because they make money. Consumers love them because of their great deals. I love them because I can shop without leaving my house.
Even though the prices on Amazon are usually lower than most other stores, there are still ways to save even more. Things like Amazon Subscribe and Save deals and Amazon Coupons are a great place to start. While these are the most common ways to save money on Amazon, they are far from the only ways.
I have put together an ultimate guide for shopping on Amazon. This includes 18 different Amazon Hacks that will help you save big bucks.
Amazon Warehouse Deals
If you are looking to really save money, then the Amazon Warehouse deals section is the place to be. Since Amazon is one of the largest retailers in the United States, you can probably imagine all the items that get returned for various reasons. Maybe something was slightly damaged during delivery, or the customer changed their mind and didn't want the item anymore. These are the types of items that end up in the Amazon Warehouse Deals.
Everything is still in good working condition, they're just considered "Open Box" items. But we all know what happens to open box items. Their prices get slashed and shoppers are the ones that benefit. The nice thing about warehouse deals is that Amazon will grade each of the products so you know exactly what you're getting. It's going to be labeled as New, Like New, Very Good, Good, or Acceptable.
Amazon Outlet
How many of you love shopping at outlet malls? I know I do. The selection is usually great and the prices are even better. Lucky for you Amazon has an outlet of their own. When a new model for a product gets released, the old version will end up in the Amazon Outlet at a discounted price. The same goes for when Amazon has an excess supply. To clear out inventory they will move it to the outlet for a quicker sale. Amazon Outlet is great for buying anything off season. If you're looking to pick up new skis, summer is the time to shop for the best deals.
Amazon Subscribe and Save Deals
I love shopping Amazon Subscribe and Save deals. My wife and I have a new baby and if you're a parent you know the amount of diapers and other baby products we go through each month. Being part of the Amazon Subscribe and Save program we are able to save up to 15% off each purchase.
Amazon's Subscribe and Save deals are fairly simple. You pick out everyday items that you are always purchasing and add them to your shopping list. Set the frequency that you'd like to receive the items, maybe it's once a month or it could be every other month. Then Amazon will automatically send out your order on a set date. This is not only a great way to save money on items you'd buy anyways, but it's a major convenience.
Plus, Amazon Subscribe and Save deals occasionally add coupons to the item. This is just one of the many Amazon hacks that will help you save even more money.
Amazon Coupons
Amazon coupons are another great way to save money on Amazon. As you can imaging there is no clipping involved. Instead you can approach Amazon coupons in one of two ways. You can either go shopping for the items you need and if there is a coupon available, you can click and add it. Otherwise, you can choose to go to the Amazon Coupons page where you can browse through all the items that have coupons available. While the second option might seem nice, it could easily lead to some impulse purchases that you wouldn't otherwise make.
Amazon Baby Registry
If you are expecting a baby then there's a good chance you will be creating a baby registry for your friends and family. I can remember when my wife and I had our first child I was so overwhelmed by all the things we needed to purchase before the baby was born. Luckily between my parents, my wife's parents, and our friends at the baby shower, we got a lot of the items we needed.
With an Amazon Baby Registry you can add all the items you're requesting, then when people search for you, they will find your list. When items are purchased, they will be marked as bought. Once the registry closes, you will have the chance to purchase any remaining items at a 15% discount.
Amazon also does something nice for expecting parents by offering a Welcome Box. This is a complimentary box that Amazon puts together. The contents in each box change all the time, but it could include sample size or full sized baby wipes, lotion, shampoo, baby bottles, and much more.
Amazon Family
Back when we had our daughter five years ago the program was called Amazon Mom. Now it's changed and it's Amazon Family. This is a great program with anyone with small kids. If you are a member of Amazon Prime, then you can enroll in Amazon Family for Free. Not a Amazon Prime member? Not a problem, you can sign up for a 30 day free trial. After the free trial it's either $10.99/month or $99/year.
Amazon Family is just like Amazon Subscribe and Save except they take it a step further. You will be able to receive up to 20% off diapers and baby food. This is more than the 15% you can receive through Subscribe and Save.
Amazon Prime Student
If you are a college student with an .edu email address, you will have the chance to sign up for Amazon Prime Student. This program is essentially Amazon Prime just at a lower cost. You will receive your first six months for free and then it will cost just $5.49/month or $49/year.
With Amazon Prime Student you will receive free two day shipping, unlimited streaming of movies and television shows, and unlimited streaming of your favorite music after your six-month trial. This is the perfect Amazon hack for any college student.
Add Items To Your Cart Without Checking Out
How many times have you shopped online, put something in your shopping cart and then changed your mind? If you're like me then probably a lot. Most of the time retailers will then send you an email reminding you that you still have items in your shopping cart. Occasionally they will offer a discount to encourage you to buy.
Amazon is no different. If there is an item you want to purchase you can log into your account, add the item to your shopping card and then abandon it for a few days. Amazon will usually send you an email to see if you're still interested. When they do, you can go back to see if the price has been reduced. This doesn't work all the time, but is definitely worth trying. I do this a lot around the holidays. If we have a list of items we want to get the kids, we'll add them to the shopping cart and purchase them as the prices fluctuates.
Camelcamelcamel
Prices on Amazon can change very fast. One day it might be one price and the next day it could be something very different. One website that I use to track price changes is Camelcamelcamel. To use this all you need to do is enter the url for the item you're interested in. It will then give you a historical view of what the prices have been in the past. If you sign up for an account, Camelcamelcamel will email you when the price drops.
Amazon Price Match
Nearly all brick and mortar stores will allow you to price match if there is a lower price available. The same is true with Amazon. On the product page, you can scroll down to the product details section. There you will see a button that says, "tell us about a lower price." You can click this to tell them about where you found the item at a lower price. This is good for both online and offline prices. While they are not going to be able to match every price on every product, they will do their best.
Shop With Gift Cards
I love shopping with gift cards for two reasons. First, I can purchase gift cards through Raise.com at a discount, which helps lower the cost of each item I buy. Second, I can choose to purchase gift cards through an office supply store. Since I have a Chase Ink Plus Business card, I can earn bonus credit card points at places like Staples and OfficeMax. Both of these stores sell Amazon gift cards.
Reach the $35 Free Shipping Threshold
If you are not an Amazon Prime member and your purchase is less than $35, you will be stuck paying for shipping. A great way to get around this it to add a gift card to your purchase. Amazon sells gift cards to many different restaurants and retailers. Once you reach the $35 minimum, shipping will be free.
Use an Amazon Credit Card
Amazon has a few credit cards that can help you save money. The most valuable card is the Amazon Prime Rewards Visa Signature card. Once approved for this card you will automatically receive a $70 Amazon promotional credit to be used on your next purchase. Plus, you will earn 5% cash back every time you use your card on Amazon.com. It will also help you earn 2% back at restaurants, gas stations, and drug stores. All other purchases will earn 1% back.
When it's time to redeem the cash back earned, you have options. You can either receive the cash like other cash back cards or you can shop on Amazon. If you choose to shop on Amazon, every 100 points will be worth a $1 credit. At checkout, Amazon will show you the balance you have and give you the option to use your rewards to pay for all or part of your purchase.
Use an Online Shopping Portal
Whenever I am shopping online I make sure to go through a shopping portal like ebates. When you do this you will earn additional cash back on nearly every purchase you make. When you shop at Amazon, you can earn up to 3% cash back depending on the department.
Earn Amazon Gift Cards
A great way to save money on Amazon is to earn free gift cards. One of the easiest ways to do this is through Swagbucks. You can earn points for watching videos, shopping online, searching the web, and answering surveys. You can then turn the points you've earned into gift cards including Amazon.
Amazon Trade-in Program
If you are like me then you probably have a few things lying around the house that you no longer use. Instead of letting them continue to collect dust, why don't you trade them in. Amazon has a trade-in program that will allow you to get rid of your old things in exchange for an Amazon gift card.
Spot Savings With The Double Browser Trick
Retailers are very smart when they price their products. Often times the prices on Amazon can fluctuate between visits. That's when the double browser trick could potentially save you money.
To do this, you would open one browser window, log into your Amazon account and find the product you're interested in. Then open another window and either clear the cookies or use private/incognito mode. This time don't sign into your account, just go to the item you want to purchase. While it won't happen all the time, some of the time the prices will be different and you will be able to snag to lower price and save some cash.
Honey Will Save You Money
Last, but certainly not least is Honey. By far one of the favorite ways to save money when shopping online. Honey is a browser extension that will automatically help you search for coupons.
How Honey works is after you install the browser extension you will shopping online like you normally would. When it's time to checkout, Honey will automatically search the Internet for coupons that you can use on your purchase. The best part about Honey is that it works on a lot of other websites besides just Amazon.
Bonus Tip
Instead of going to Amazon.com to do your shopping, go to smile.amazon.com. Your shopping experience will be unchanged, however 0.5% of the profit each time you shop will be donated to a charity of your choice. The first time you visit smile.amazon.com you will pick the charity and this can be changed again at a later date.
While this isn't exactly one of the Amazon hacks allowing you to save money, it is going to help out someone in need. Anything we can do to make the world a better, happier place is worth it to me.
Help by giving back the next time you shop on Amazon and go to smile.amazon.com.
The following two tabs change content below.
Sean Bryant
Sean Bryant created OneSmartDollar.com in 2011 to help pass along his knowledge of finance and economics to others. After graduating from the University of Iowa with a degree in economics he worked as a construction superintendent before jumping into the world of finance. Sean has worked on the trade desk for a commodities brokerage firm, he was a project manager for an investment research company and was a CDO analyst at a big bank. That being said he brings a good understanding of the finance field to the One Smart Dollar community. When not working Sean and his wife are avid world travelers. He enjoys spending time with his two kids and dog Charlie.
Latest posts by Sean Bryant (see all)