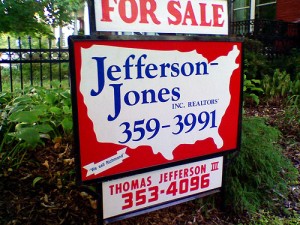 Tonight if you decide to turn on your TV you will be able to find President Obama speaking during his yearly State of the Union address. You can bet that one of the big topics in his speech is going to be able jobs. Then again he has done most of the last three years talking about jobs.
Tonight will give us some insight into what his strategy will be for the rest of the year and the next four years if he happens to get re-elected. You can also bet that Wall Street will be paying attention to what he has to say as well.
I was recently reading an article in US News & World Report and it was discussing the 10 worst cities in the US to find a job right now. As you will see in the list below a lot of this cities are in areas that have seen the biggest housing boom and bust. Housing has been a huge contributing factor to our nations high unemployment. During the housing bubble construction jobs were being handed out left and right just to be able to keep up with the demand for new homes. Now that things have gone south we have lost almost 2.2 million construction jobs.

Top 10 Worst Cities for Jobs (200,000 or more people)
City                                                                          Unemployment Rate (Nov 2011)
1. Merced, CA                                                       16.9%
2. Fresno, CA                                                        15.7%
3. Modesto, CA                                                     15.5%
4. Stockton, CA                                                     15.5%
5. Visalia-Porterville, CA                                  15.0%
6. Atlantic City, NJ                                             12.4%
7. Bakersfield, CA                                               13.4%
8. Hickory-Lenior-Morganton, NC               11.7%
9. Riverside-San Bernardino, CA                   12.5%
10. Brownsville-Harlingen, TX                       11.2%
Overall I believe to see a drastic reduction in the unemployment rate we need to start seeing some moderate job creation.  Once we have that people will start feeling a little bit more comfortable buying a home again and then we could start to see job creation take off.  Until that starts to happen we will most likely stay in the same rut we have been in over the past three years.
Image Credit – Article Source
The following two tabs change content below.
Sean Bryant
Sean Bryant created OneSmartDollar.com in 2011 to help pass along his knowledge of finance and economics to others. After graduating from the University of Iowa with a degree in economics he worked as a construction superintendent before jumping into the world of finance. Sean has worked on the trade desk for a commodities brokerage firm, he was a project manager for an investment research company and was a CDO analyst at a big bank. That being said he brings a good understanding of the finance field to the One Smart Dollar community. When not working Sean and he wife are avid world travelers. He enjoys spending time with his daughter Colette and dog Charlie.
Latest posts by Sean Bryant (see all)